The Grand Opening Ceremony of Hebei (U.S.A)Export Commodities Online Fair 2022,hosted by Department of Commerce of Hebei Province,and organized by Jiangsu New International Convention & Exhibition( Group) Co., Ltd., was held on November 28th,2022.
Ms. Pei Shixin, Fist-Level Inspector of Department of Commerce of Hebei Province,attended the opening ceremony and delivered a speech for the event.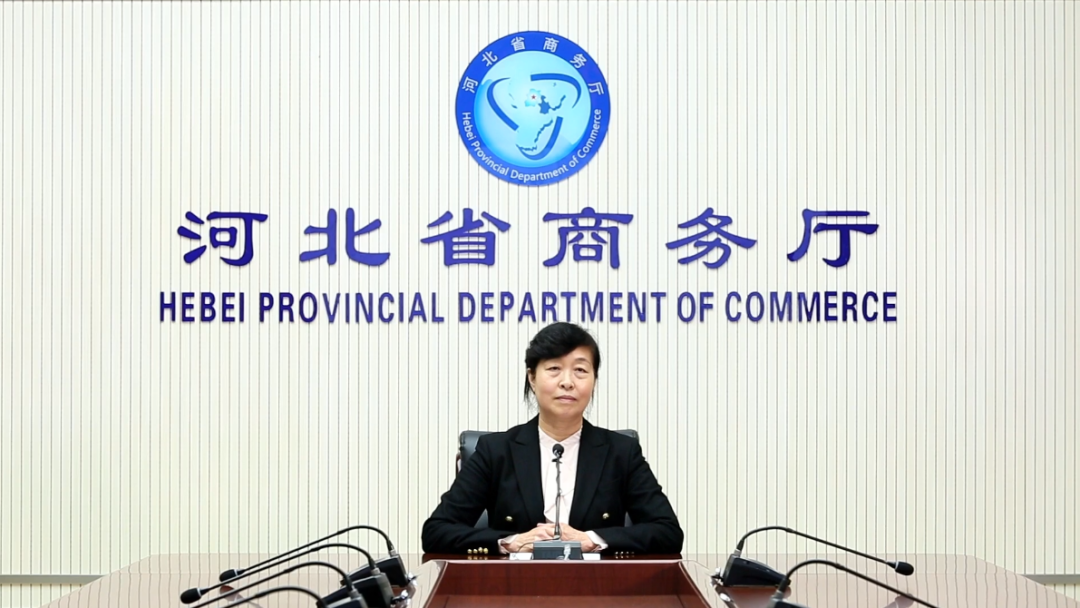 She emphasized that to study and implement the spirit of the Party's 20th National Congress and 13th Committee of the Communist Party of China in Hebei Province , we need to actively promote the stable and innovative development of foreign trade especially in upgrading quality.
With the strong leadership of the provincial party committee and the provincial government, and with the joint efforts of the vast number of foreign trade enterprises, Hebei Province's foreign trade has achieved sustained and stable growth. In the first three quarters of 2022, the total import & export value of Hebei Province has increased 2.4 percent year-on-year to about CNY 407.8 billion. Hebei's export turnover reached CNY 248.7 billion, increased by 14% compared to the same period of 2021, indicating that it has achieved a steady growth following the previous year's high figure. The Department of Commerce vigorously encourages the foreign trade companies to promote export in the form of online exhibitions, in an attempt to minimize the impact of the pandemic on the foreign trade. We expected that Hebei exhibitors could actively participate the online fair and obtain the trade orders.
186 Hebei famous and excellent foreign trade enterprises such as Hebei Bailixin Home Textile Co., Ltd.,Hongyue Plastic Group Co., Ltd. Tangshan Zhongtao Sanitary Bath Manufacturing Co., Ltd.LangFang BaiSiNuo Furniture Co., Ltd. ,Chengde Shenli Food Co., Ltd.,Hebei Dersun Ceramic Co., Ltd. showcase their products via E2xpo platform to establish a directly link with the foreign buyers all over the world. The displaying products are covering the whole category of export products of Hebei Province, such as auto parts, building materials, hardware, textile, food and agriculture, consumer products, etc. Dozens of Hebei enterprises and related industry potential buyers from U.S.A will achieve accurate one to one matchmaking meetings through the internet cloud video conference in 5 days.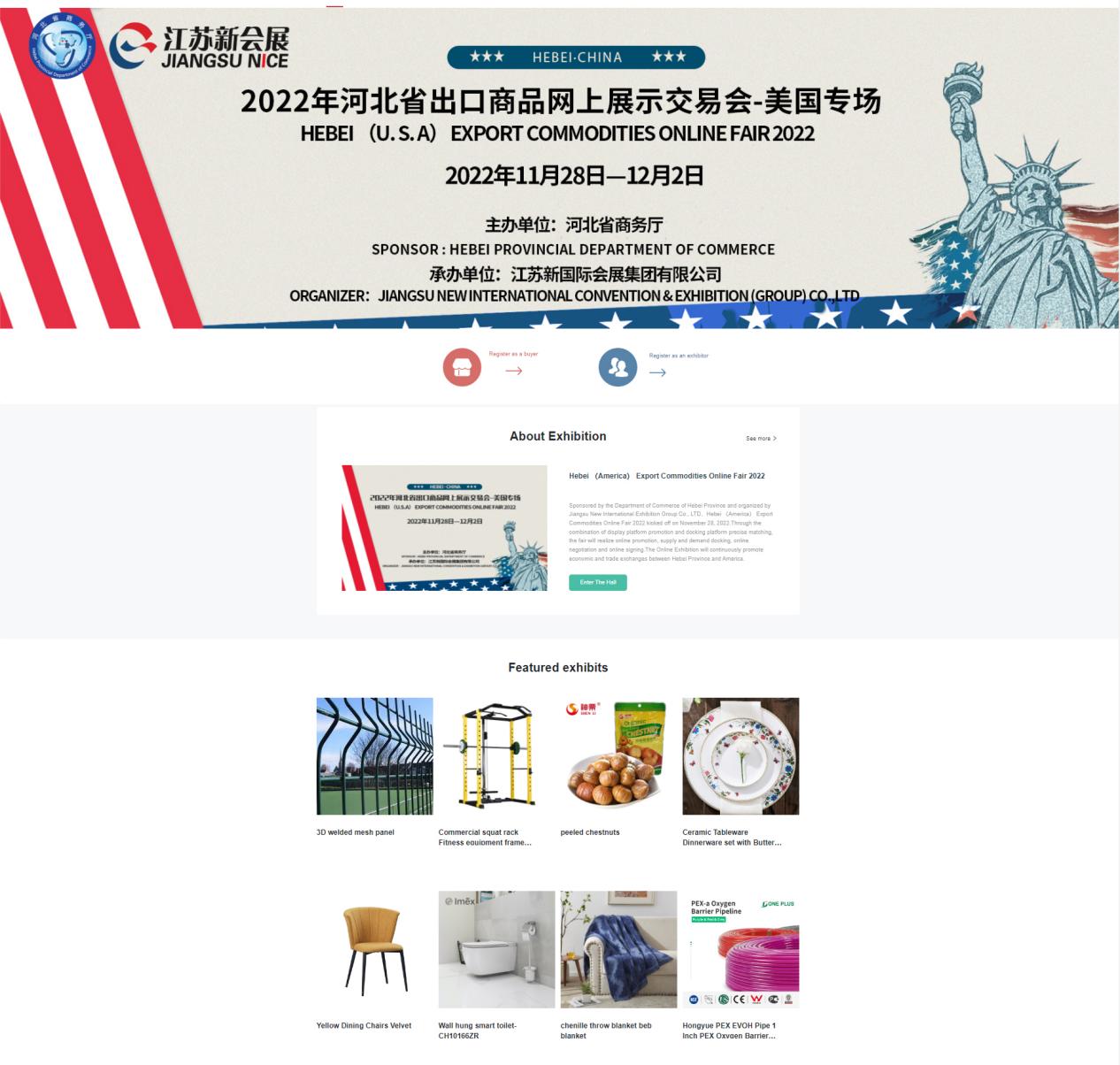 Hebei Province is an export-oriented province in China, and has established economic and trade cooperation relations with more than 228 countries and regions. It has obvious advantages in electromechanical, steel, textile and garment, hardware and building materials, ceramics, medicine and other industries. Xinji leather, Qinghe cashmere, Anping wire mesh, Gaobeidian doors and windows, Yongnian fasteners and other characteristic products are famous all over the world.2022 "one country one exhibition" "multi-country one exhibition" export commodities online exhibition and trade fair activities, aimed at helping Hebei's foreign trade enterprises to expand the international market, to opens up new paths, to fully promote the foreign trade coordination development in Hebei,China.
Disclaimer: This article is reproduced from other media. The purpose of reprinting is to convey more information. It does not mean that this website agrees with its views and is responsible for its authenticity, and does not bear any legal responsibility. All resources on this site are collected on the Internet. The purpose of sharing is for everyone's learning and reference only. If there is copyright or intellectual property infringement, please leave us a message.